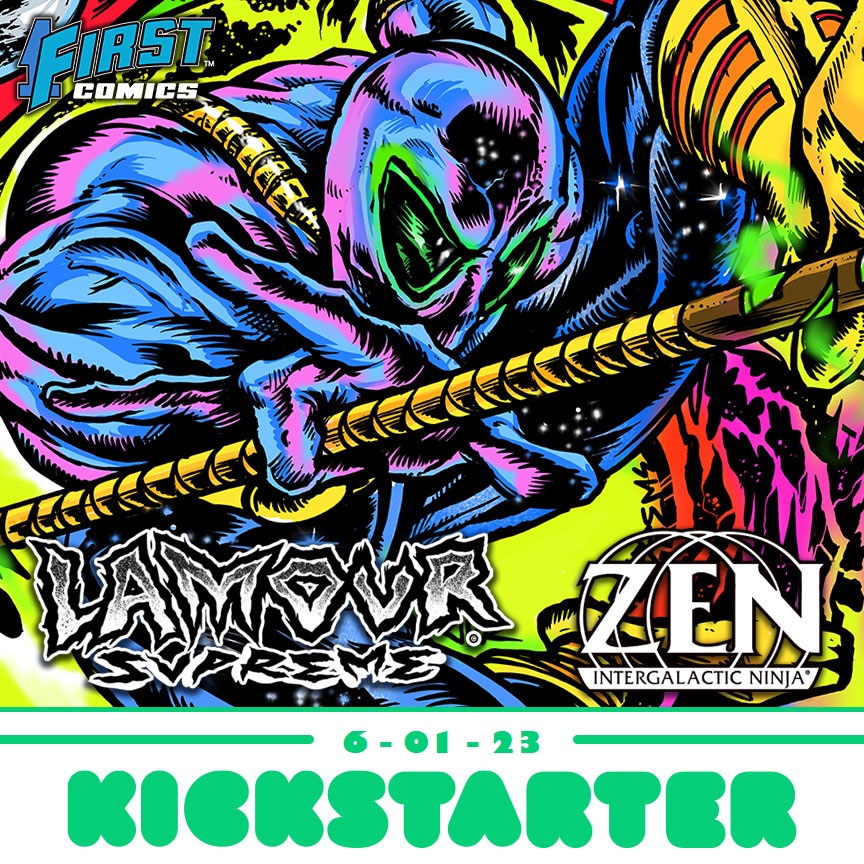 The Zen Intergalactic Ninja story began in 1987, when writer Steve Stern and artist Dan Cote Self-Published Issue #1 of their comic-book. Today, Zen has appeared in over one hundred comic books and graphic novels, two video games, a line of action figures, and many other spinoffs.
In 1995, while walking through a mall on Long Island, New York, Steve Stern was stunned by the work of an artist who was airbrushing tee-shirts. Stern convinced him to do the variant cover of Issue #6A of the then-current series, which became L'Amour Supreme's first-ever published comic-book art.
With its stunning cover, Issue #6A sold immediately out, and has since become the rarest of all issues of Zen Intergalactic Ninja – harder to even to find than issue #1 from 1987!
What came next was the collabroation between stern and L'Amour Supreme known as "The Rawhead Saga". Also published in 1995, the story ran across three issues of the comic-book.
Go to Kickstarter to learn more about one of 1First Comics' current projects and how you can help.
L'Amour Supreme's ZEN by 1First Comics — Kickstarter
L'Amour Supreme's ZEN Kickstarter