Company History
1FIRST COMICS was founded in Chicago in the early 1980's when Marvel and D.C. were the only comic book publishers. 1FIRST COMICS built its reputation on cutting edge titles, an eye for talent, a commitment to retailer support and creators' rights, and creative risk-taking in striving to put out books that knocked your socks off. One of its editorial mantras was "Go for great". Today, those principles remain part of the 1FIRST COMICS DNA.
When we began, Marvel and D.C. had cornered the market on traditional super-heroes, so we focused on genre and innovation. Among the 1FIRST COMICS "firsts" were the first long-running original science fiction series (BLACK FLAME; AMERICAN FLAGG; STARSLAYER); the first long-running original humor heroes (THE BADGER; E-MAN); development and publication of the first mainstream graphic novel (BEOWULF, winner of the 1985 KIRBY Award for Best Graphic Album); the first publication in the U.S. of Japanese manga translated into English (the iconic LONE WOLF AND CUB); the first all digital comics produced entirely on a computer (SHATTER!); developing and publishing the first comic book series adapting live theatrical plays (The Organic Theater's WARP!, directed by Stuart Gordon) and the first comic book series to adapt modern science fiction and fantasy text novels (Michael Moorcock's CORUM, HAWKMOON, and ELRIC). 1FIRST COMICS also acquired the rights to the CLASSICS ILLUSTRATED brand, producing 27 all new and the first full color CLASSICS ILLUSTRATED titles with top comics talent, and acquired the reprint collection rights to an upstart black and white basement comic book titled THE TEENAGE MUTANT NINJA TURTLES, which 1FIRST COMICS fully colored and then issued in four trade paperback collections with wide domestic and UK book store distribution. In Hollywood, our JON SABLE FREELANCE title became the first independent comic to become a live action television series ("SABLE", Rene Russo's first professional acting gig). Among the talent for whom 1FIRST COMICS served as a major professional stepping stone were Mike Mignola (the Moorcock series); Howard Chaykin (his first creator owned series), and Bill Willingham (his first professional work, on the WARP! back-up stories).
In 1992 1FIRST COMICS was one of seven companies acquired as part of a roll-up which went public as Classics International Entertainment ("CIE"). Eventually, each of the holdover 1FIRST COMICS personnel left the company when CIE abandoned publishing and transformed itself into a "dot com." Recently, Ken F. Levin, our Director and Head of Creative Content, orchestrated the 1FIRST COMICS re-launch, having engineered the repurchase of 1FIRST COMICS from CIE. The company's publishing is concentrated in three areas: original titles from today's top talent; republishing of 1FIRST COMICS' classic titles; and bringing into the 1FIRST COMICS fold creators, characters, and titles which we would have loved to have been 1FIRST COMICS titles the first time around. We also have a strong commitment to covering the complete gamut of audience demographics, from books for mature audiences to books for all ages.
It is true that many of our titles are "filmic", and that several are in development for film or television. That, however, is not the defining touchstone or whether or not we take on a title. That decision rests on but one analysis: can this proposal turn into a great book or series? On that score, 1FIRST COMICS' success rate is unparalleled.
---
Employee Biographies
---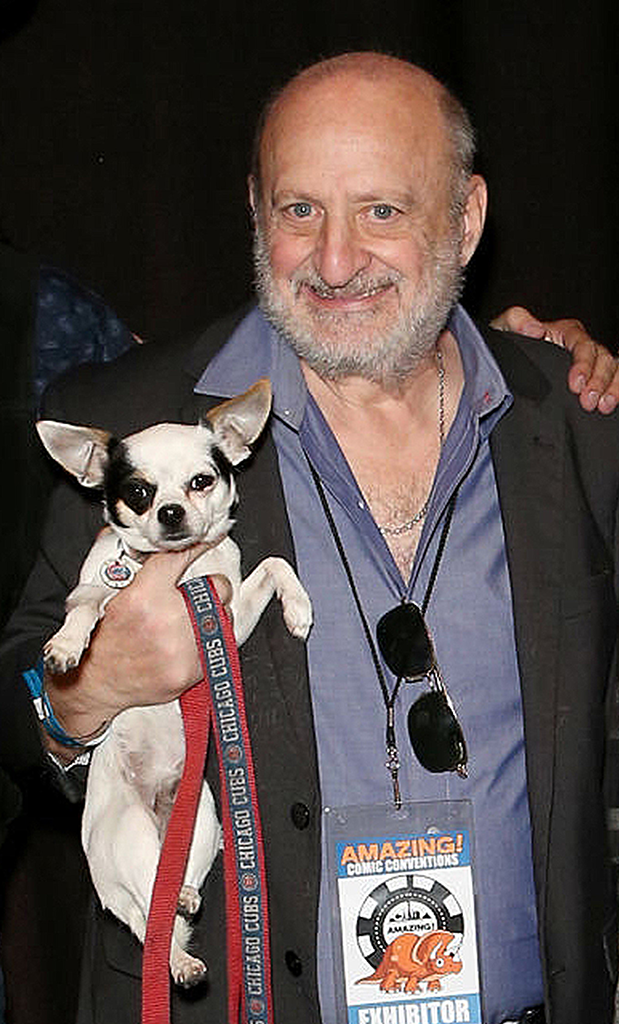 Ken F Levin – Owner and Founder
Ken F. Levin has been a gamer all his life. He was earning bridge master points in high school, put himself through law school playing on the school's top cutthroat Hollywood gin rummy team, was in the top 100 (and several times as high as first) three years running on ANGRY BIRDS RIO, and in recent years has trophied in or won seven of the comic book industry's charitable poker tournaments. He learned to read from noir novels and comics, and years later co-founded the iconic independent 1First Comics, where he serves as publisher and is recognized as one of the comics industry's top book editors and developers of projects.
His early work in independent comics led him to close friendships with some of the top creators in comics today, and he has produced with or managed properties for such industry superstars as Max Allan Collins (for whom he negotiated the deals for the Steven Spielberg/Tom Hanks feature film ROAD TO PERDITION adapting Collins' graphic novel, and with whom he Executive Produced the episodic TV show QUARRY for HBO/Cinemax based on Collins' award winning prose novel series); Dan Schaffer, producing the feature film THE SCRIBBLER from Dan Schaffer's screenplay adapting his 1First Comics graphic novel; Mike Mignola, for whom he closed the deals for the three HELLBOY features and co-produced the animated short THE AMAZING SCREW-ON HEAD; and Garth Ennis and the late great artist Steve Dillon, for whom he set up and Executive Produced the four seasons of PREACHER, and later set up and with Garth Ennis is Executive Producer on THE BOYS, Amazon Prime's highest ever rated show now working on its fourth season, as well as an Amazon green-lit THE BOYS spin-off series.
---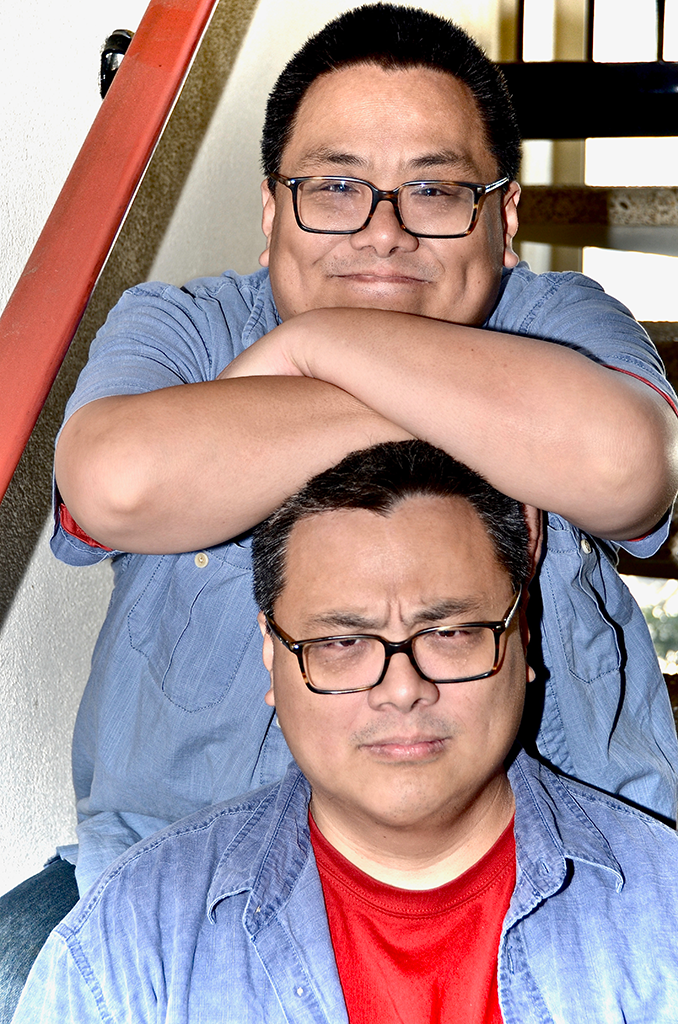 John and Matt Yuan, known collectively as The Yuan Twins, were born in Dallas, TX and raised on a steady diet of comic books, movies, and television. Determined to turn their childhood of pop culture consumption into a living, the twins moved to Los Angeles at the urging of their friend, the master of horror Stuart Gordon. After getting their screenplay "Death Valley: The Revenge of Bloody Bill" produced, they started their acting career in the cult classic "Observe and Report" with Seth Rogen and Ray Liotta.
From there they have made several appearances in film and TV, bringing their unique character to such series as "Arrested Development", "Crazy Ex-Girlfriend", "It's Always Sunny in Philadelphia" and as the Chang Gang in "Marvel's Agents of S.H.I.E.L.D."
Their love of comics never wavered, however, and in 2012 they self-published their sci-fi action series "Declan and Chang". In 2014 they joined 1First Comics with the workplace comedy Serving Supes, for which they won an @$$ie Award for "Favorite Comic Book Super Hero Team". They followed the success of this series with the fan-favorite Inspector Oh and the critically acclaimed Love Town.
In February of 2022, John and Matt were named Deputy Publishers of 1First Comics and when not working, they occupy their time playing really old video games or even older-style pen-and-paper RPG's like D&D, Shadowrun, and MechWarrior.
---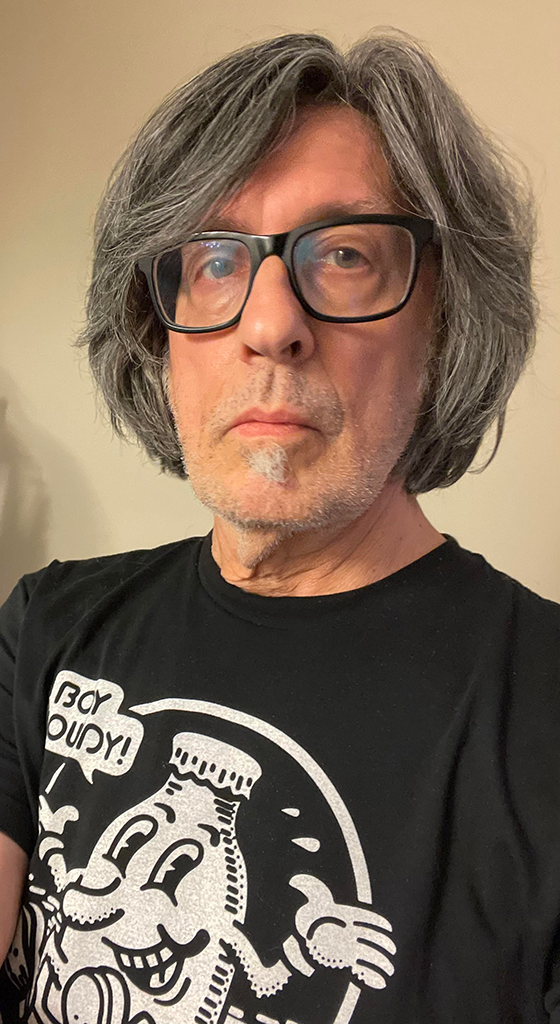 Alex Wald – Art Director
Artist and illustrator Alex Wald has published in the comics, magazine and music fields.
Born in Chicago, he began his art career at the age of 7 with an Honorable Mention in a Chicago Sun-Times contest for a drawing of the Abominable Snowman. Later, as a full grown critter himself, he received a BFA degree from the School of the Art Institute of Chicago. He worked for Underground Comix pioneer Jay Lynch for a number of years, sometimes as one of Jay's "ghosts."
Emerging from the underground into a procession of dim and smoky bars, Alex played and recorded with the legendary punk-blues band The Dirty Wurds, and honed his chops with veteran blues artists Johnny Young, Sunnyland Slim, Hound Dog Taylor and many others.
In the art field, he created illustrations for magazines like PLAYBOY, HUSTLER, TOWER PULSE, and WIRED. Alex curated exhibitions in New York and Chicago, the first of their kind, on robot toys and the culture of Godzilla. Alex's love of monsters, cinema and pulp fiction drew him inevitably into the comic book field.
As staff art director for the first iteration of Chicago's 1First Comics, Alex supervised the Eisner and Harvey Award-winning LONE WOLF and CUB for the US market and SHATTER, the first comic drawn on computer. In 2008 he received an Eisner Best Colorist nomination for his work on Geof Darrow's SHAOLIN COWBOY. Alex has penciled and inked various comics pieces for other publishers as well, among them Harvey Pekar's AMERICAN SPLENDOR, and numerous stories for Vertigo's BIG BOOK series.
Alex's illustration work for various cult and garage bands brought him to the attention of the producer of ULTRAMAN, Japan's most popular TV superhero. Today, Alex's Ultraman work has been made into a number of toys for the Asian market and even a line of bakery goods! Who says you can't make bread from art?
---
Megan Sloane – Editor
Megan started her love of reading at an early age and was often gigged in school for reading too far above her age group. Her first professional work involved writing-for-pay, producing book reports for fellow students. She used to sneak books into class to read during the "We're going to watch a film today" days, which occurred all too frequently whenever her teachers were too hungover or otherwise unprepared to teach that day. She was nearly thrown out of the Florida public school system for preferring reading to watching TV and movies but managed to scrape by.
She was a distinguished member of the Air Force ROTC in high school, but her subsequent military career flying fighter jets was cut short when it turned out she was too tall for the program. Apparently, fighter cockpits aren't designed for tall people (which, now that we think of it, explains why Tom Cruise does so well in them).
She's been editing comic books, novels, and prose stories for several years. Taking advantage of the Covid year, she completed the prestigious Berkeley Editing Program.

She's worked on a number of titles, including LARK'S KILLER (1First Comics), BATMAN vs. BIGBY and FABLES: THE BLACK FOREST (DC Comics), LEGENDERRY (Dynamite Comics), and PUNCHLINE (Antarctic Press). She recently took up a full-time position with 1First Comics to usher several new projects into production, including the imminent return of LARK'S KILLER.